If you're following us now you probably know about our pittie Rocko, but a lot of y'all know the OG pittie in our lives was Thor.
On July 22 we got a text from his "biological dad" Jason and the decision was made to put him to rest. We got to see Thor one last time last night, and we're grateful we got to say goodbye. Seeing Thor's condition that night, we know Jason made the right decision, and we know he isn't suffering anymore.
Everybody loved Thor. He was just this energetic meatball that got so excited when other people were around, and he looked like he always had this wonderful, goofy smile. As realtors, we used to call him our lead-generation machine. Every time we took him out people would comment on how handsome he was, and they always asked if they could pet him.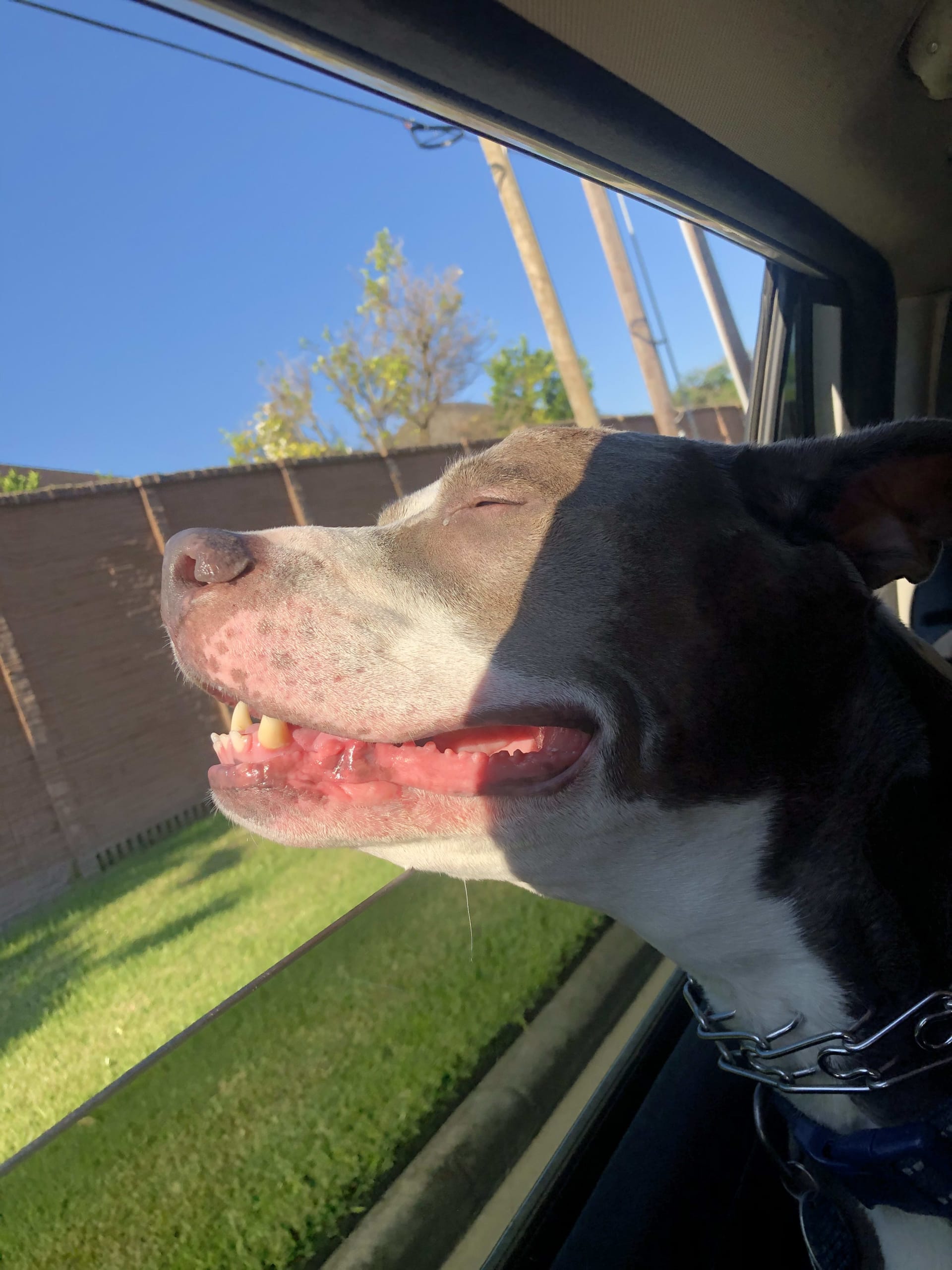 •••
Thor came to us by accident in 2018. Two weeks after Christina and I moved to our first apartment together (which was only 600 sf), we got a text from Jason asking if we could watch Thor for a couple of weeks. He had been living in Vietnam for work, and Thor had been bouncing around from place to place because no one could take care of him long term.
I remember that first night Jason's mom dropped off Thor to our place. Christina and I were still getting settled into our little apartment, and in comes this 80-lb pitbull. And he would not stop pacing around the apartment, like a lion in a zoo cage. I thought to myself, "What the hell…this place is wayyy too small for the 3 of us. What did we get ourselves into???"
Well, 2 weeks turned into almost 3 years with Thor. And over the course of those 3 years, I never knew I could love something so much that wasn't a human being.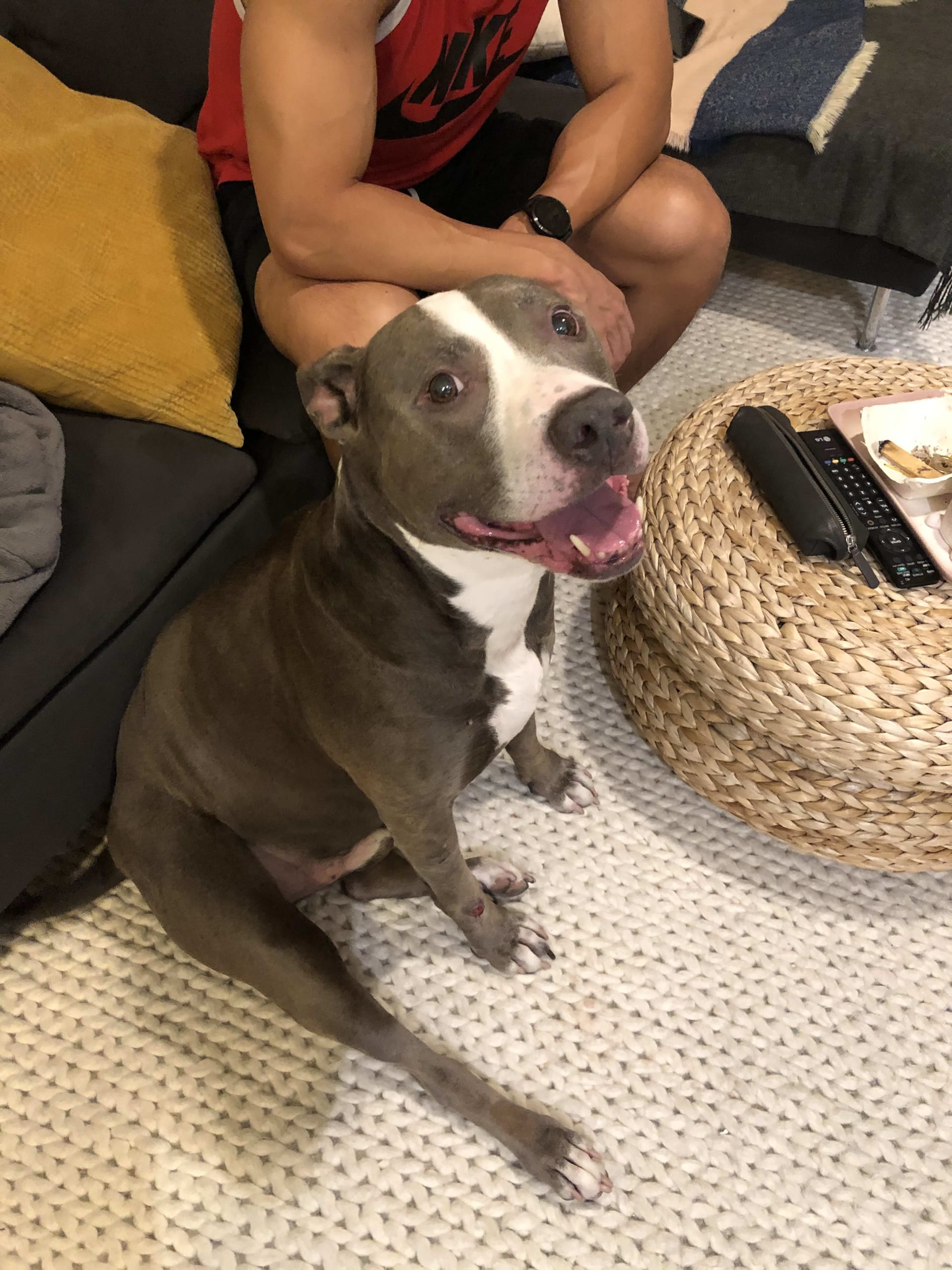 •••
That last night with Thor was a hard one. It had been about 1.5 years since we last saw him, and truth be told he was in bad shape. He had lost a bunch of weight so you could see his spine, but his belly was distended, the true cause of which we're not really sure. Every breathe was labored, and it was so hard to see the dog that used to have so much energy having a hard time even sitting up.
When we left Jason's apartment that night, he was still unsure if he was just going to drain Thor's belly again of the fluids, or if it was time to really put him down. It was 9:30p as Christina and I were driving home, and the sky was dark. Heading up US-59 back into the loop we could see flashes of lightning directly ahead, each burst illuminating the silhouette of storm clouds in the distance. It was surreal, though, bc it was silent. Missing from the scene were the loud claps of thunder that usually accompany lighting, presumably bc the storm was far way. But from our vantage point it almost felt like the heavens were missing the God of Thunder, and he was being summoned back.
At almost exactly midnight we got a text from Jason, and the decision was made to lay him down.
Thor had returned to Agard. And we've been missing him every day since.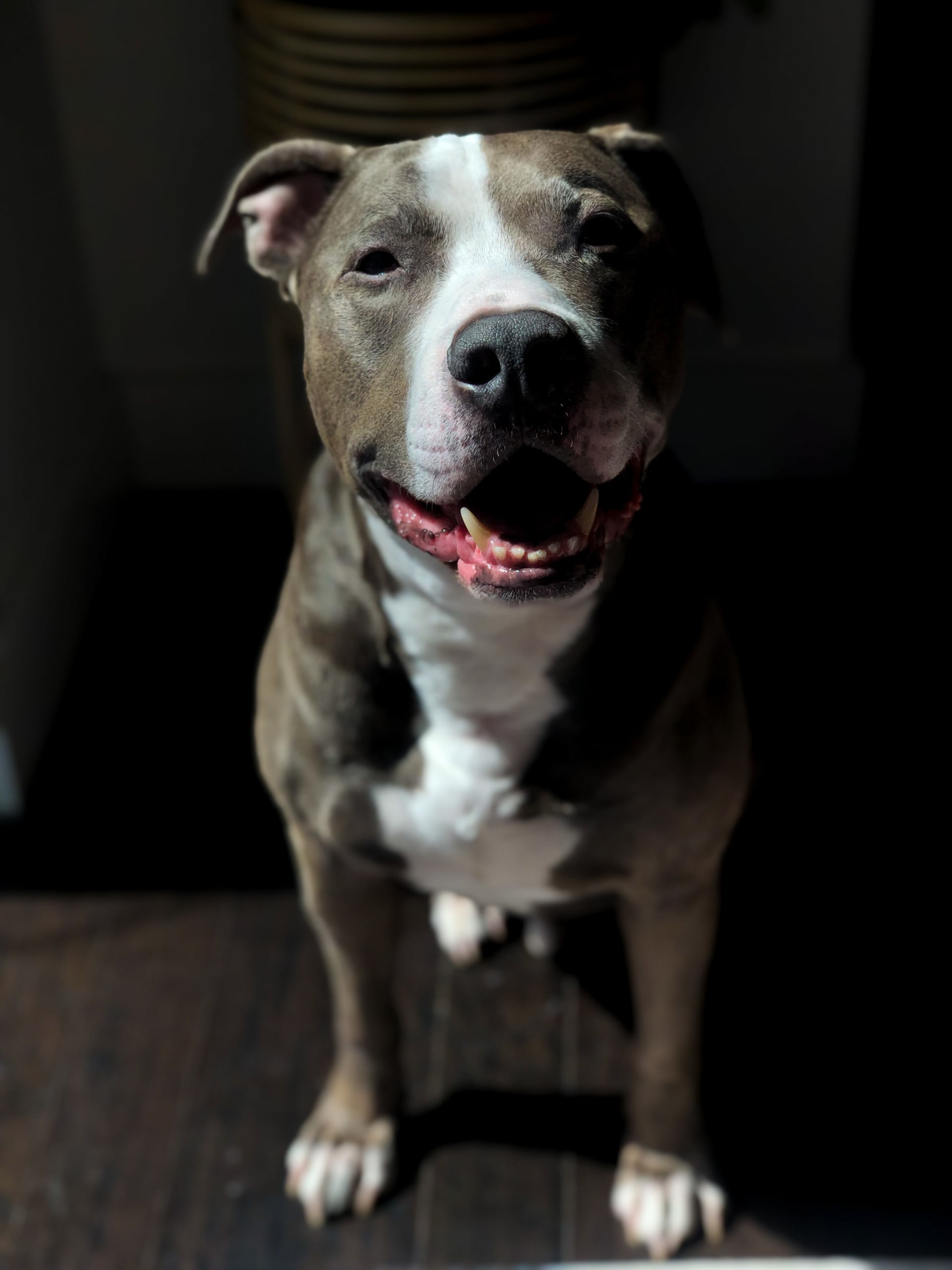 •••
We know photo slideshows can be cheesy and trite, but Thor had such a goofy personality we just had to make one with some of our favorite clips of him.