Interest rates are the highest they've been in recent years. So is it worth it to pay discount points to get a lower rate?
That really depends on how long you plan on staying in the home. Essentially you need to stay in the house long enough for the total monthly savings with the lower rate to exceed the cost of the discount points at closing.
There are amortization tables and calculators online that can help you with this cost comparison. Or you can shoot us a private message or email, and we can help you out. We have an excel sheet template we can send you (see below for an example) and walk you through how to run this analysis.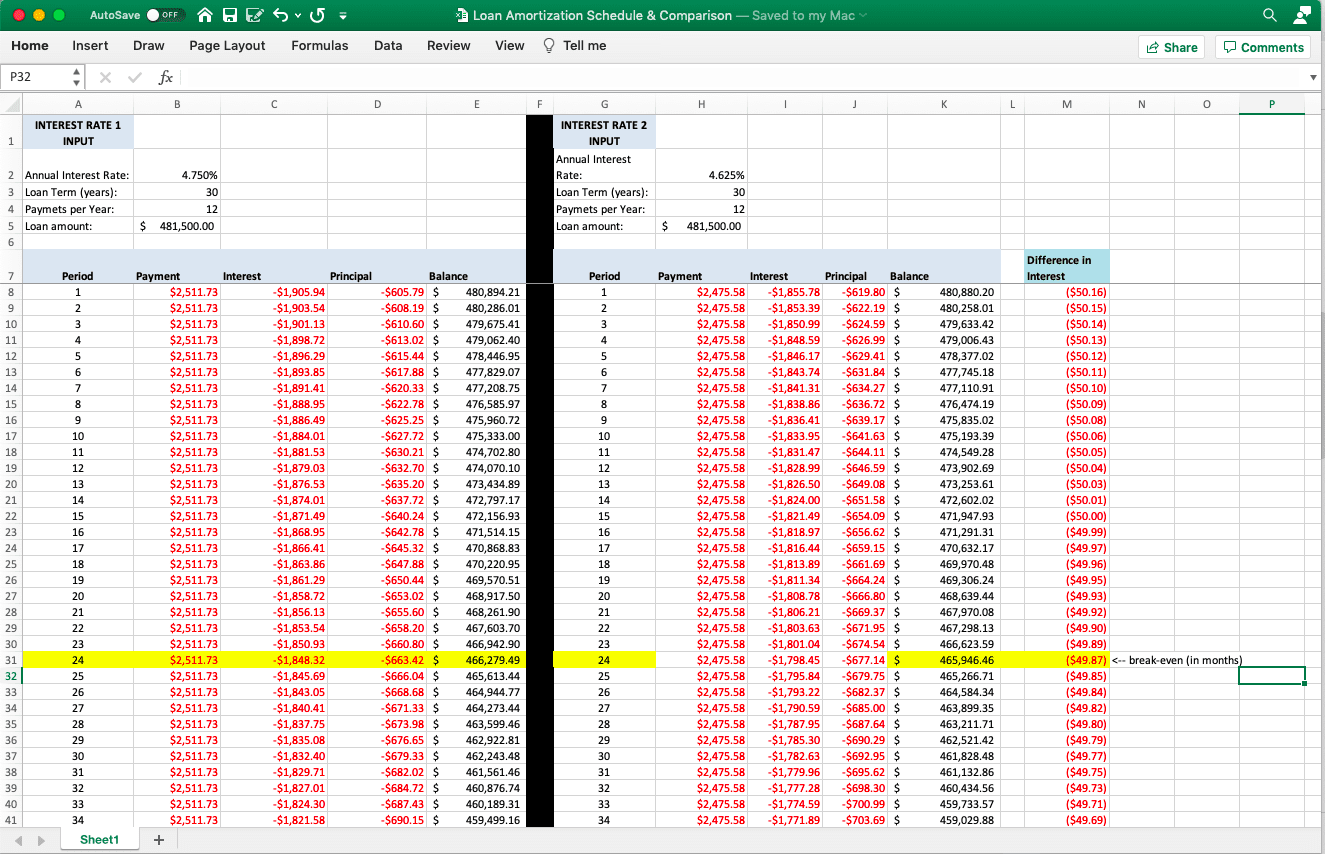 Interest Rate Comparison Spreadsheet